filed under Action / Adventure, Comedy, Crime, Music DVD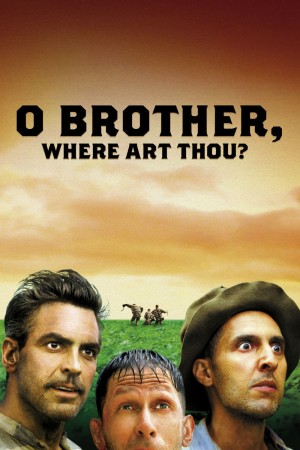 Putting their own unique modern-day spin on Homer's classic tale of 'The Odyssey,' 'O Brother, Where Art Thou?' is another Coen Brothers' classic.
Clooney plays Everett Ulysses McGill, a silver tongued petty criminal who finds himself on the wrong end of a chain gang in deepest Mississippi. Together with a clumsy duo of lame losers, simple minded Delmar (Tim Blake Nelson) and maladjusted Pete (John Turturro), he scams his way off the chain gang and into the adventure of a lifetime as the three set off in search of a fortune in buried treasure... still shackled and hopelessly unprepared for the road ahead.
Featuring a supporting cast of larger than life characters including John Goodman as Big Dan Teague, Holly Hunter as Everett's old flame Penny Wharvey and Charles Durning as Governor Pappy O'Daniel, 'O Brother, Where Art Thou?' is an irresistable mixture of high adventure, side splitting comedy and heartfelt emotion...
Principle Actors
Charles Durning // George Clooney // Holly Hunter // John Goodman // John Turturro // Michael Badalucco // Tim Blake Nelson