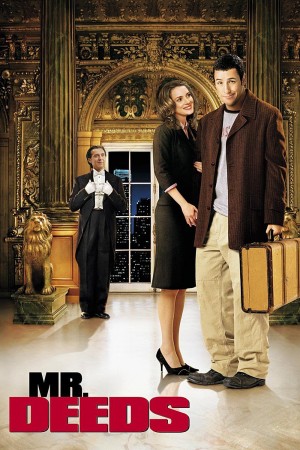 Adam Sandler (Big Daddy, The Wedding Singer) stars in Mr. Deeds, the hilarious re-make of the classic American comedy Mr. Deeds Goes To Town.
Small town guy Longfellow Deeds (SANDLER) goes to the big city to collect a $40 billion inheritance from a long lost uncle. Living in a palatial mansion with the services of an unusual personal butler (JOHN TURTURRO) isn't too bad. Things get even better when he meets a beautiful school nurse (WINONA RYDER). But money changes everything and things aren't what they seem.
It's up to Deeds to straighten everybody out -- with a few right hooks and lots of common sense.
Principle Actors
Adam Sandler // Allen Covert // Erick Avari // Jared Harris // John Turturro // Peter Gallagher // Winona Ryder