filed under Action / Adventure, Animation, Comedy, Family / Kids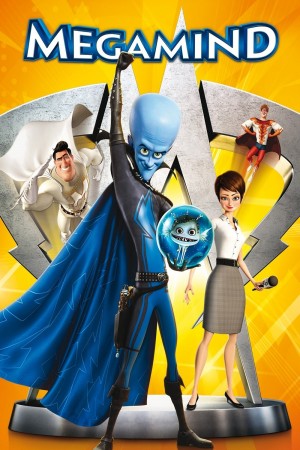 Packed with high-flying action and non-stop laughs, Megamind puts a whole new hilarious twist on the superhero movie.
Super villain Megamind's dreams have come true when he conquers the city's protector, Metro Man, gaining control of Metro City. But when a new villain is created and chaos runs rampant, the world's biggest "mind" and his comic sidekick Minion save the day.
With an all-star cast including Tina Fey, and amazing animation, Megamind "is a smart, funny and original treat" Michael O'Sullivan, The Washington Post.
Principle Actors
Ben Stiller // Brad Pitt // David Cross // Emily Nordwind // J.K. Simmons // Jessica Schulte // Jonah Hill // Justin Theroux // Tina Fey // Tom McGrath // Will Ferrell