filed under Action / Adventure, Crime, Thriller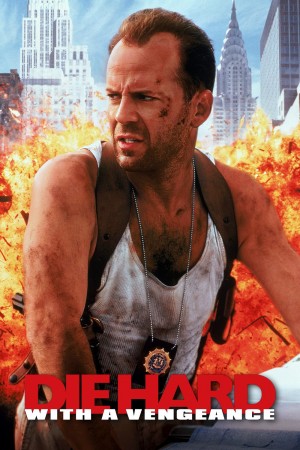 Exploding with special effects, unexpected comedy and nonstop thrills, the third chapter of the hugely successful Die Hard series reteams film legend Bruce Willis with talented action director John McTiernan.
New York cop John McClane just can't seem to relax. Now he's the personal target of the mysterious Simon, a terrorist determined to blow up the entire city if he doesn't get what he wants.
Accompanied by an unwilling civilian, McClane careens wildly from one end of town to the other as he struggles to keep up with Simon's deadly game. It's a battle of wits between a psychopathic genius and a heroic cop in this thrill-a-minute adventure that grabs you and doesn't let go!
Principle Actors
Bruce Willis // Colleen Camp // Graham Greene // Jeremy Irons // Larry Bryggman // Sam Phillips // Samuel L. Jackson