filed under Action / Adventure, Fantasy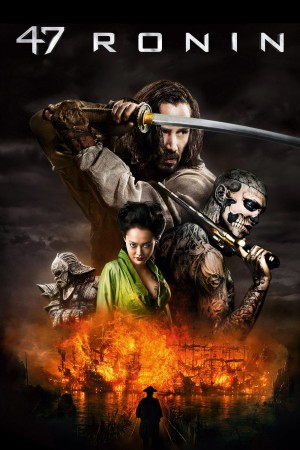 Keanu Reeves stars in the action-adventure epic, 47 Ronin.
After a treacherous warlord kills their master and banishes their kind, 47 leaderless samurai vow to seek vengeance and reclaim their honour. This band of ronin must seek help from Kai - an enslaved half-breed they once rejected - in their ultimate fight for redemption in a savage world of mythic and wondrous terrors. Kai becomes their most deadly weapon and the heroic inspiration for these outnumbered warriors to confront their enemy and seize eternity.
Principle Actors
Cary-Hiroyuki Tagawa // Hiroshi Sogabe // Hiroshi Yamada // Hiroyuki Sanada // Jin Akanishi // Keanu Reeves // Ko Shibasaki // Masayoshi Haneda // Min Tanaka // Natsuki Kunimoto // Neil Fingleton // Rinko Kikuchi // Shû Nakajima // Tadanobu Asano // Takato Yonemoto