filed under Anime (Japanese Animation), Drama, Manga, Mystery, Science Fiction, Thriller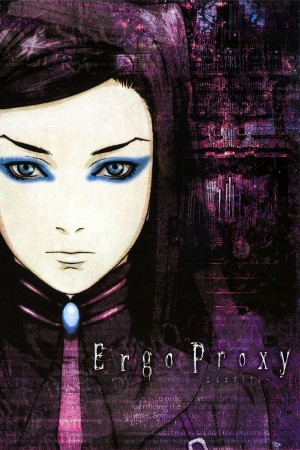 In the seemingly idyllic future, one detective will learn that there is no such thing as perfection...
In a post-apocalyptic future humans live in peace with androids in a domed city. However, a strange series of murders has intruded into bored inspector Re-l Mayer's life.
Principle Actors
Akiko Yajima // Atsuko Tanaka // Atsuko Yuya // Curtis Harrison // Dameon Clarke // Hidekatsu Shibata // Hikaru Hanada // Hirohiko Kakegawa // Hiroshi Arikawa // Houko Kuwashima // Kanako Tateno // Karen Thompson // Kazuya Tatekabe // Kiyomi Yazawa // Kiyomitsu Mizuuchi // Kôhei Fukuhara // Kôji Yusa // Liam O'Brien // Rachel Hirschfeld // Rie Saitou // Ryûzaburô Ôtomo // Sanae Kobayashi // Takanori Okuda // Taliesin Jaffe // Travis Willingham // Yôko Soumi // Yu Shimaka // Yuko Mogi // Yuri Lowenthal