filed under Book-to-Film, Romantic Comedy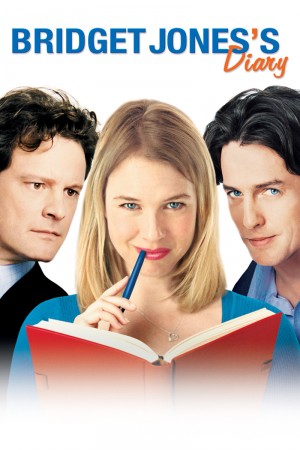 Discover new scenes from Bridget's life in this all new DVD version of Bridget Jones's Diary, the hilarious comedy from the makers of Notting Hill and Four Weddings and a Funeral.
On New Year's day, hung over and still single, Bridget Jones - a 30-something London girl - decides to get a grip on her life and start a diary:
"Resolution number one: obviously, will lose twenty pounds. Number two: will find nice sensible boyfriend and not continue to form romantic attachments to peeping toms, megalomaniacs, emotional f***wits or perverts".
But it's not that easy for Bridget; choosing between bona-fide-sex-god-with-big-car Daniel Cleaver and aloof-looking-but-thoughtful-sensitive-man Mark Darcy...
Starring Renee Zellweger as Bridget, Hugh Grant as Daniel Cleaver and Colin Firth as Mark Darcy, Bridget Jones's Diary, based on Helen Fielding's wildly popular bestseller, is the must-see comedy of the year.
Principle Actors
Colin Firth // Gemma Jones // Hugh Grant // Jim Broadbent // Renee Zellweger