filed under Book-to-Film, Drama, Period Drama, Romance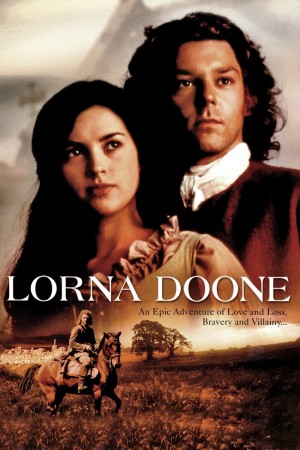 Set against the lavish and lush landscape of the English countryside comes LORNA DOONE -- adapted from the much-loved classic novel by R.D. Blackmore.
John Ridd is a man sworn to vengeance -- vengeance against the brutal and power-hungry Doones who killed his father. But when he falls in love with the beautiful Lorna, only to discover she is a Doone, he finds himself facing the ruthless Carver who is determined to claim Lorna for his own. Now old hatreds and new rivalries erupt into a violent fight between the two families -- and the two men. And only one can win.
From A&E, who brought the acclaimed PRIDE AND PREJUDICE and THE GREAT GATSBY to millions comes this epic tale of star-crossed lovers, unbridled greed, dark secrets, and ruthless ambition.
Principle Actors
Aidan Gillen // Amelia Warner // Anthony Calf // Anton Lesser // Barbara Flynn // Jack Baverstock // Jack Shepherd // Jesse Spencer // Martin Clunes // Martin Jarvis // Michael Kitchen // Neil Finnighan // Peter Vaughan // Richard Coyle // Trevor Cooper