filed under Action / Adventure, Animation, Fantasy, Science Fiction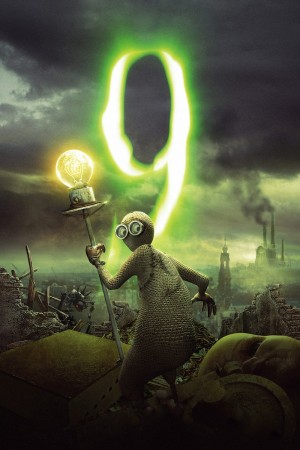 From visionary filmmakers Tim Burton and Timur Bekmambetov and Academy Award-nominated director Shane Acker comes this visually stunning and original epic adventure.
In the final days of humanity, a dedicated scientist gives the spark of life to nine of his creations. The world has turned into an unrecognisable landscape of machines and spare parts, but this group of nine finds that if they band together, their small community might just be able to change the course of history.
Featuring the voice talents of Elijah Wood, John C. Reilly, Jennifer Connelly and Crispin Glover, it's a thrilling, suspenseful story critics call "Spellbinding!" (Roger Ebert, Chicago Sun-Times).
Principle Actors
Alan Oppenheimer // Christopher Plummer // Crispin Glover // Elijah Wood // Fred Tatasciore // Helen Wilson // Jennifer Connelly // John C. Reilly // Martin Landau // Tom Kane