filed under Action / Adventure, Anime (Japanese Animation), Drama, Manga, Science Fiction, Suspense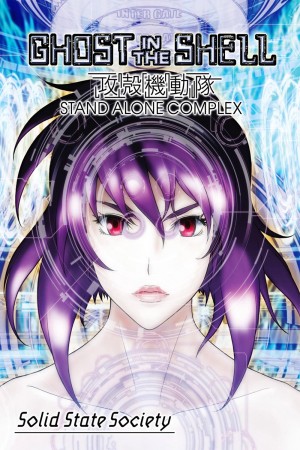 The year is 2034, and the face of terrorism has changed. No longer restricted to the limits of the physical world, the war on terror has exploded onto the net. In an attempt to confront this new threat, an elite counter-terrorism and anti-crime unit was formed: Public Security Section 9.
Two years have since passed when the team's commander: Major Motoko Kusanagi, resigned from her post. After a rash of mysterious suicides Section 9 is forced to confront the 'Puppeteer', a dangerous hacker with unsurpassed skills. As their investigation of this terrorist threat takes them deeper into the bowels of a potential government conspiracy, Section 9 once again crosses paths with the Major, but is her sudden reappearance more than a coincidence, or is she somehow connected to the 'Puppeteer'?
No one is above suspicion in this feature length continuation of the Ghost in the Shell saga from the acclaimed Production IG Studio.
Principle Actors
Akio Ôtsuka // Atsuko Tanaka // Bob Buchholz // Crispin Freeman // Dave Wittenberg // Dean Wein // Joshua Seth // Kôichi Yamadera // Mary Elizabeth McGlynn // Michael McCarty // Mona Marshall // Osamu Saka // Richard Epcar // Takashi Onozuka // Taro Yamaguchi // Tôru Ôkawa // William Knight // Yutaka Nakano