filed under Animation, Classics, Drama, Family / Kids, Musicals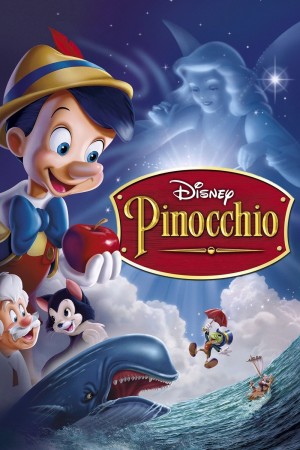 Celebrate the 70th anniversary of Walt Disney's Pinocchio! The legendary masterpiece that inspired millions to believe in their dreams has reawakened with an all-new, state-of-the-art digital restoration that shines brilliantly on 2-disc DVD.
Now, for the first time ever, the richly detailed animation, unforgettable award-winning music (When You Wish Upon a Star) and heart-warming, adventure-filled story come to life like never before. Plus all-new dazzling bonus features transport you into Pinocchio's fantastic world!
Join Geppetto's beloved puppet - with Jiminy Cricket as his guide - on a thrilling quest that tests Pinocchio's bravery, loyalty and honesty, virtues he must learn to become a real boy. The one and only Pinocchio will live on forever in the heart of anyone who has wished upon a star.
Principle Actors
Charles Judels // Christian Rub // Cliff Edwards // Dickie Jones // Don Brodie // Evelyn Venable // Frankie Darro // Jack Mercer // Marion Darlington // Mel Blanc // Patricia Page // Walter Catlett