filed under Animation, Comedy, Family / Kids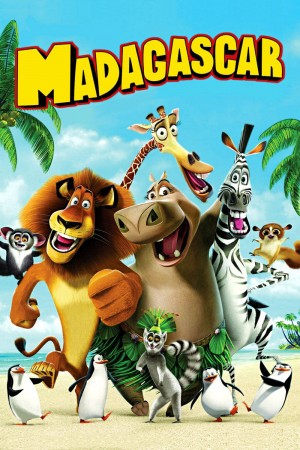 "Move it! Move it!" for MADAGASCAR, the year's most hilarious comedy, from the studio that brought you Shrek and Shark Tale.
When four pampered animals from New York's Central Park Zoo accidentally find themselves shipwrecked on the exotic island of Madagascar, they discover it really IS a jungle out there!
Ben Stiller, Chris Rock, David Schwimmer and Jada Pinkett Smith headline an all-star cast of animals, including a quartet of mischievous penguins and legions of lemurs, led by the outrageous King Julien. A roaring good time, MADAGASCAR is "Marvellous Animated Entertainment" -- Sunday Mirror, that you'll go wild for again and again!
Principle Actors
Andry Richter // Ben Stiller // Cedric the Entertainer // Chris Rock // David Schwimmer // Jada Pinkett Smith // Sacha Baron Cohen