filed under Action / Adventure, Drama, Science Fiction, Thriller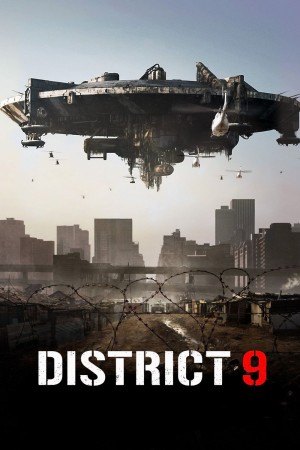 From producer Peter Jackson and director Neill Blomkamp comes a startlingly original science-fiction thriller that "soars on the imagination of its creators" (Peter Travers, Rolling Stone). With stunning special effects and gritty realism, the film plunges us into a world where the aliens have landed... only to be exiled to a slum on the fringes of Johannesburg. Now one lone human discovers the mysterious secret of the extraterrestrial weapon technology.
Hunted and hounded through the bizarre back alleys of an alien shanty town, he will discover what it means to be the ultimate outsider on your own planet.
Principle Actors
Barry Strydom // Elizabeth Mkandawie // Greg Melvill-Smith // Jason Cope // Jed Brophy // John Sumner // Louis Minnaar // Morena Busa Sesatsa // Mzwandile Nqoba // Nathalie Boltt // Nick Blake // Sharlto Copley // Sylvaine Strike // Themba Nkosi // William Allen Young